Return to Erty's Homepage
Return to the comics index
电邮(Contact)
So this site used to be in Chinese, and the comics still are, but in the interest of readability, I've decided to change all of the text on the page to english. Except the links. And the title.

Basically, I have a limited knowledge of chinese. This comic emerged out of the funny things we did in class. The humor may be lost unless you speak English and Chinese. In Chinese they're really... odd. Translations are provided if you click on the comic, but please try to read them in Chinese first - the humor is better if I don't explain it to you.


《从第一开始看》
《Read up from the bottom》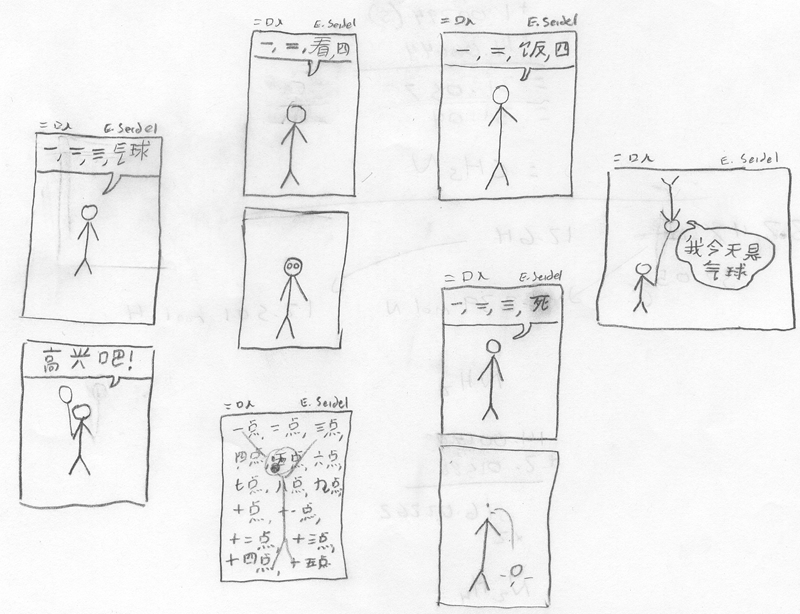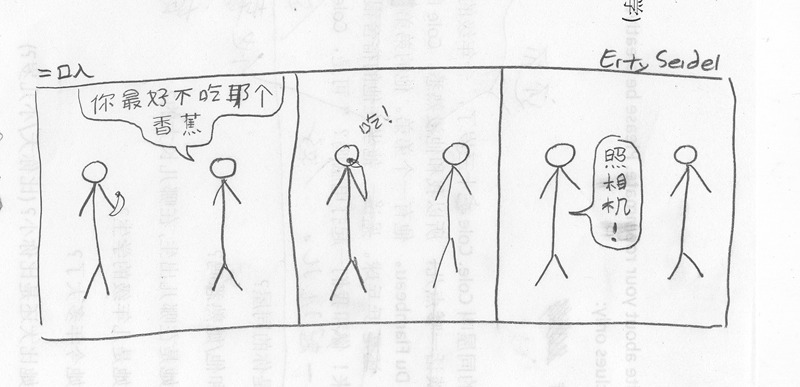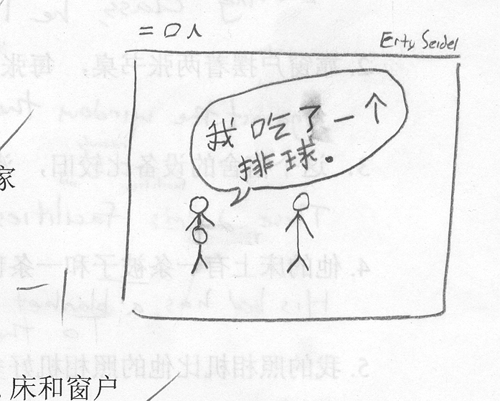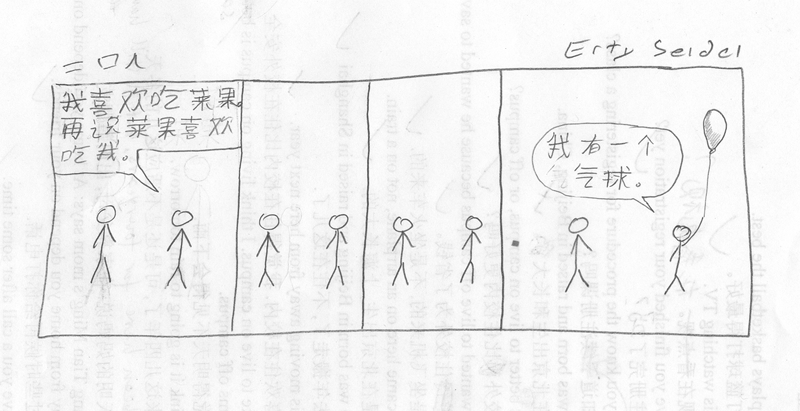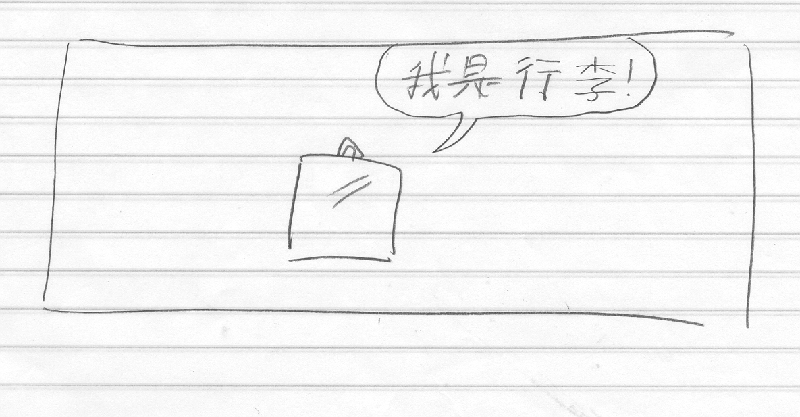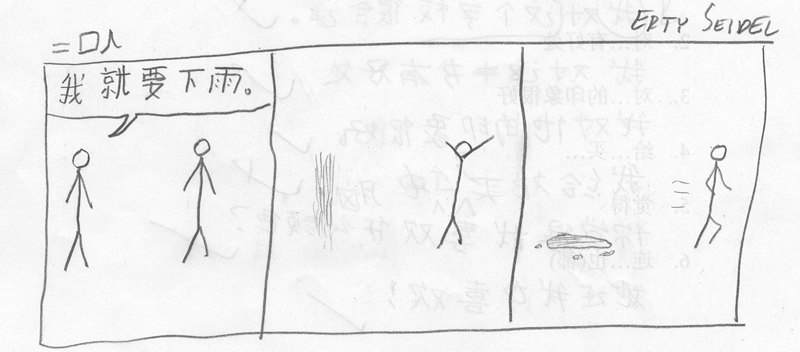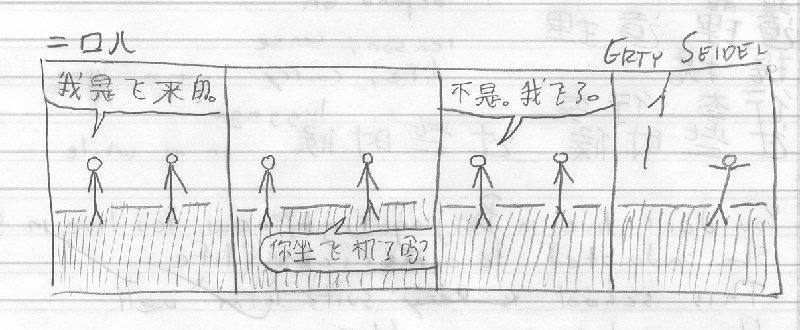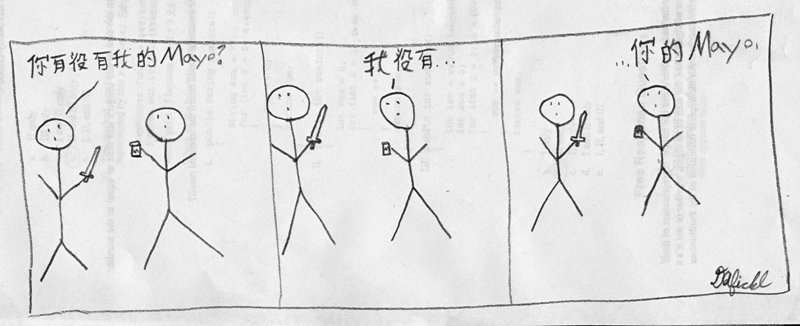 This one was made by Dick Fickling。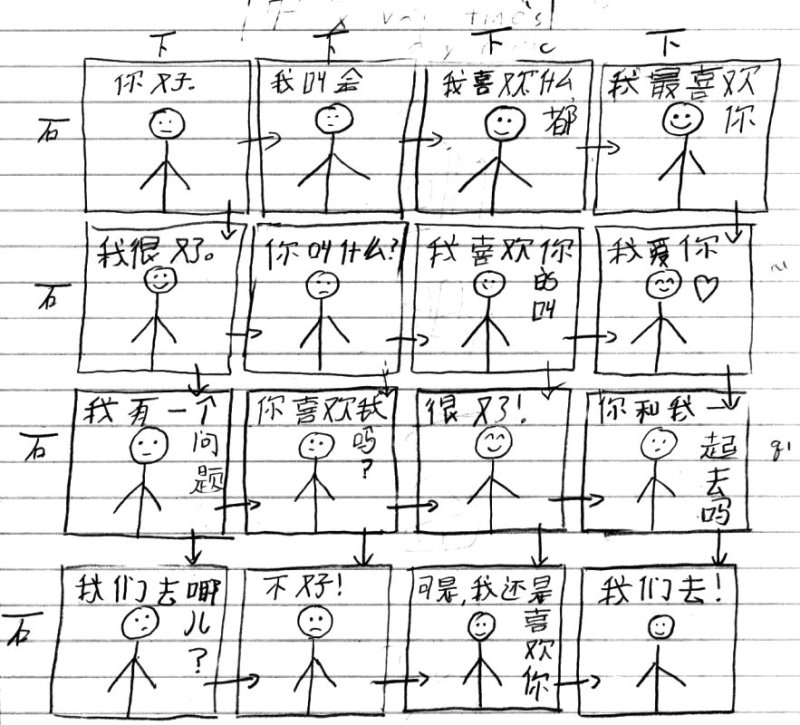 Check the translation if you don't get this one.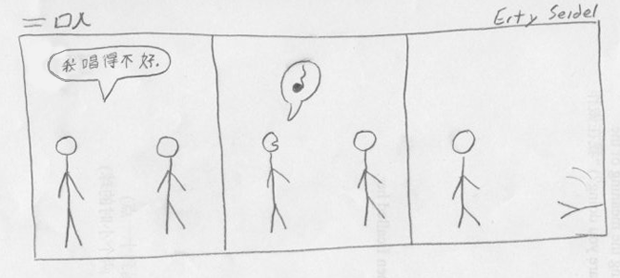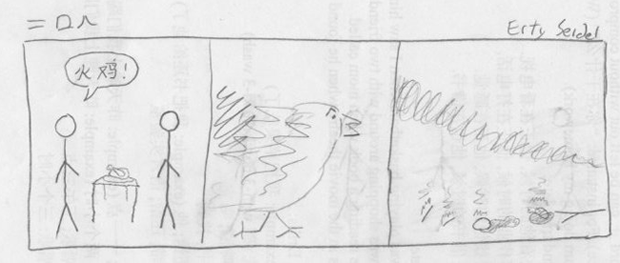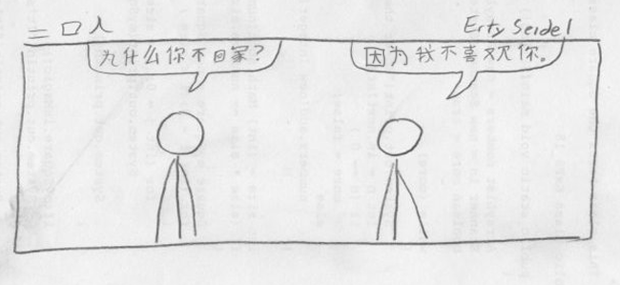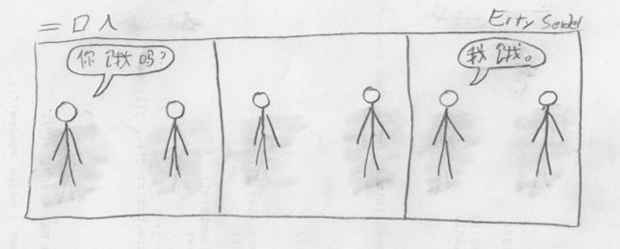 上