"Happy 4th!"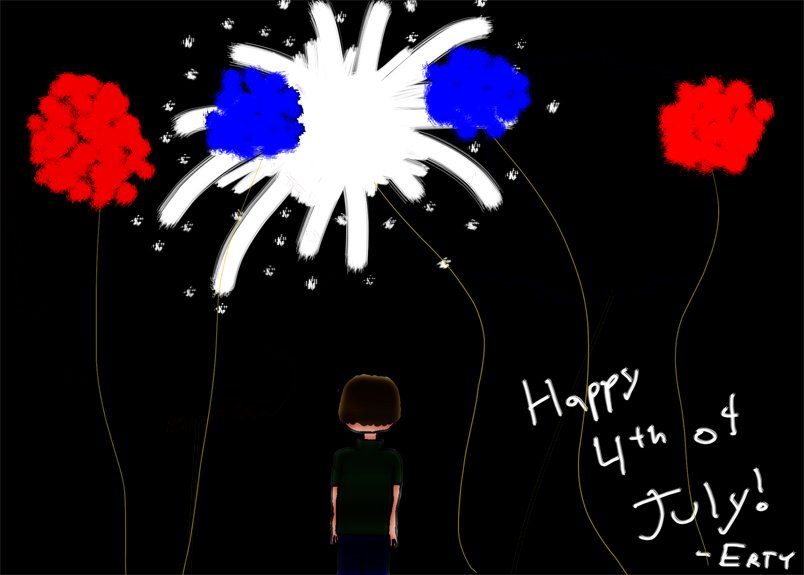 Worst. Fireworks. Ever. In. Tonight's. Fish. Food.
Well, for the 4th of July, I went to Folsom Field to see a really good fireworks show with my mom's old friends, and their kids. It was a lot of fun, the kids were really nice, and I had a great time. Anyway, I'm tired, so I'm heading off to bed.
Happy national 'blow stuff up' day!
--Erty