"...for the fireworks"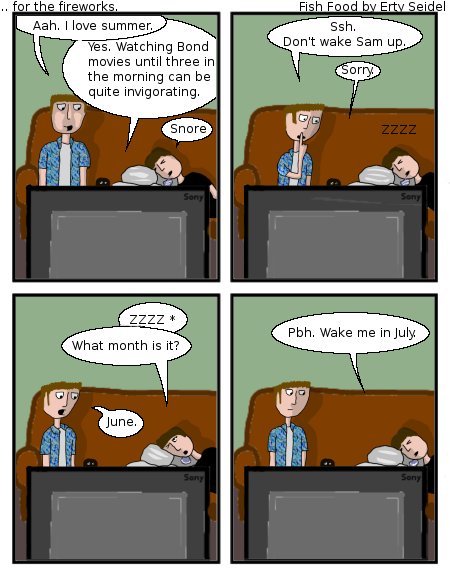 Happy fathers day yesterday, dad.
I've been watching James Bond movies all week. so far I've watched:
Die Another Day
The World is Not Enough
Moonraker
A View to a Kill
You Only Live Twice
Thunderball
The Man with the Golden Gun
The Spy Who Loved Me
For Your Eyes Only
All the plot lines are blending together and I really can't tell one from another, but I will post a quick rating / bond / year / comments list after I've watched a few more. Why am I watching all of these you might ask? Well, I decided that I should probably watch all the bond movies so that I can understand all of the references from other places. Plus I can make fun of them in Fish Food.
I hope the lighting in this strip isn't too weird. I tried, but I'm not an expert at lighting.
--Erty