"A Most Reasonable Reason"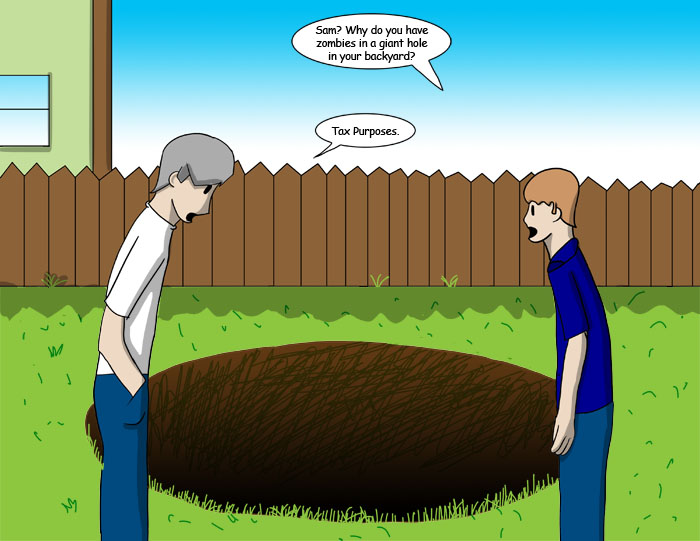 Ahh, single panel comics. How I love you so.
Okay, AP tests this week, so any filler comics or fanart would make me do a lot better. Please? It's not a bother to get stuff.
Anyway, Saturday was Prom, and although I went alone (long story), it was a lot of fun and I danced a lot (possible YouTube video is yet to be uploaded). Here's one of very few pictures that were taken of me:

The girl in red in the front row just to my right (I'm in blue) is actually a guy named Ryan O'Connor who decided to go in full drag - Which is awesome. He even waxed his legs, against the advice of pretty much everyone.
So, send filler comics to my email if you can, otherwise, don't be too surprised if I have to miss a few updates this week.
Oh, Envirothon was great - Our team came in fifth out of 12 or so, and the other team from our school came in first. Ah well. There's always next year for us.
See you on Wednesday.
--Erty