"Erty Likes this Comic"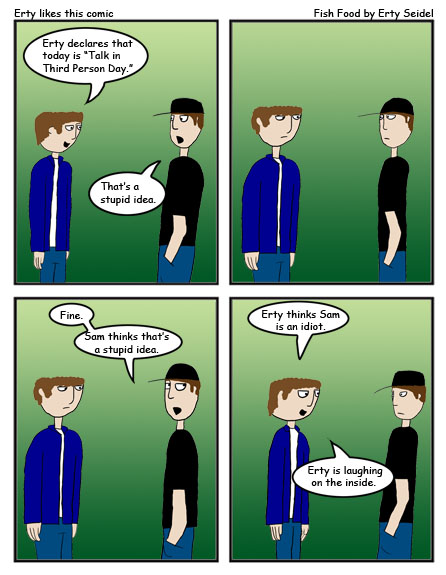 My apologies to everyone for the two missed updates, but I was at home having fun over thanksgiving break, and didn't have the time to do Fish Foods. So far, my break is going great, and I hope that yours is too. I'll be back in Wisconsin this Sunday (There's a countdown timer), so I'll be back to a normal schedule. I may do an extra update today, but there may or may not be a sunday comic, seeing as my weekend is shaping up to be pretty busy.
Anyway, Erty hopes you like the comic, and thinks that taking in third person is fun, in moderation.
--Erty